The different types
of investments and risks
We are all wondering, how to invest well? Before answering this question, you need to know where to put your money. A distinction is made between financial investments (stock market, savings, insurance, life insurance…) and real estate investments (rental property investments, purchase of shares in SCPI…). Also not to be neglected is investment in gold, which is becoming a highly coveted alternative in the face of economic uncertainties and whose underpinnings and foundations are explained.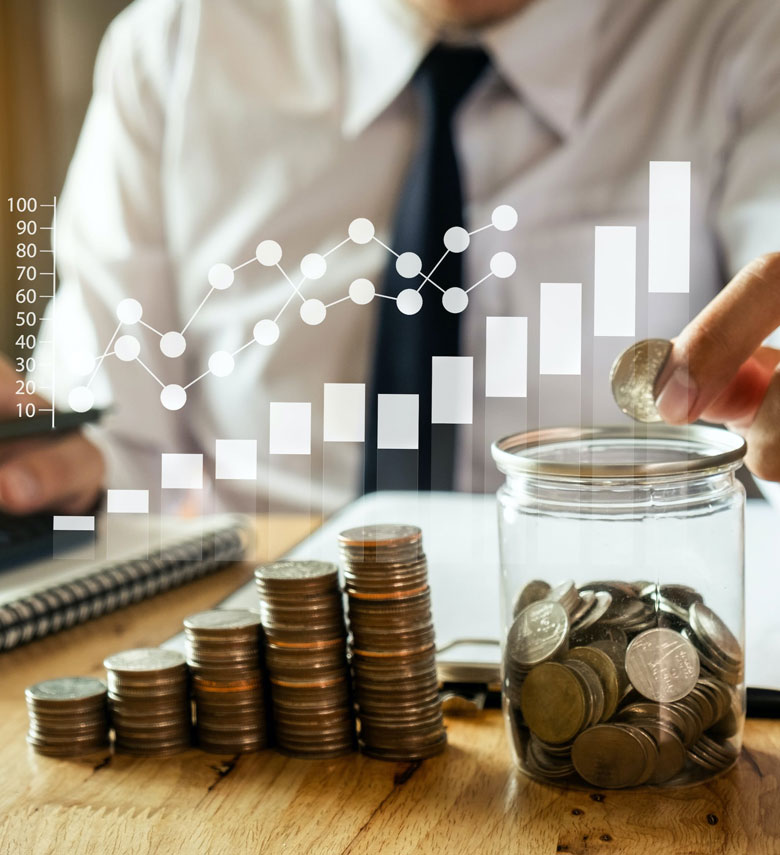 Tips & advice for a good investment
Smart investment
Saving well to build up your capital.
Measuring the risks for the best investment
Make a simulation real estate loan
Diversify the fields of investment (real estate, stock exchange…)
The importance of a wealth manager missions
Wealth management is fundamental and very helpful for wealthy people with a diversified wealth. It helps guide these people to invest their financial, real estate or other assets. The advisor gleans information about the client's wants and tailors a bespoke strategy by using an appropriate financial products and services.
Firstly, the advisor draws up an inventory of all the client's assets. Then, he inquires about his client's short and long-term objectives in terms of desired profitability. Finally, each capital is invested taking into consideration the risks and the return on investment generated by this investment.


Making your money work for you
Investment Solutions : life insurance

Life insurance
It is an investment, or precautionary savings, allowing you to build up capital for retirement with a low risk.


Want to become an online trader ?
It became possible to become an online trader, earn extra income and invest money in the financial markets.


Business credit
Crowdlending allows individuals to lend to companies with a return of up to 10%.


Classic savings
Saving remains a secure and attractive long-term investment, whether in a traditional bank or online.


Investing on the stock market: capital gains
Build a portfolio of shares of publicly traded companies and sell them, generating a capital gain.


Real estate investment
Investing in real estate and renting allows you to generate income and amortize the purchase of the property in the long term.


Of course, everyone with an estate is looking for smart investments to generate additional income, but it is possible to reduce taxes. So how can you reduce your tax burden while making investments at the same time?
How can you reduce your taxes?
There are numerous real estate tax exemption schemes. Investing in a company's capital and opening a savings account in PEA shares are other solutions to reduce taxes.
Reducing taxes
Investing in Overseas Department