Are you wondering how do invest well? Before answering this question, you need to know where you can invest your money. You should make the distinction between financial investments (stock market, savings, insurance, life insurance…), real estate investments (rental property), and invest with investment firms. Don't overlook investing in gold. It is becoming a highly coveted alternative to the present economic uncertainty. We'll explain all about it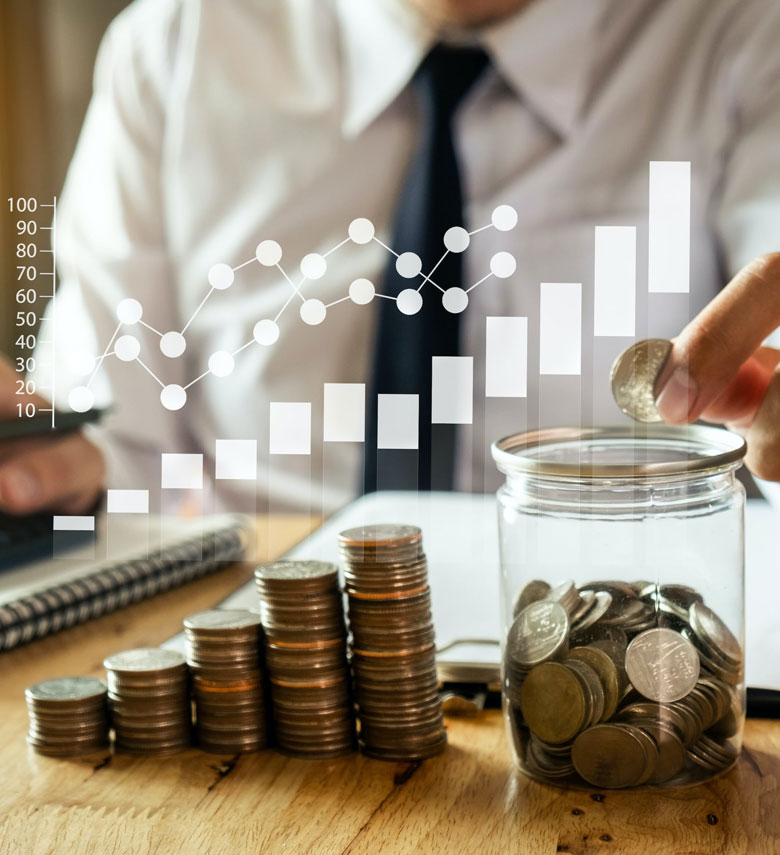 Good investment tips & advice
Smart investment
Save well to build up your capital.
Measure risks for the best investment
Simulate a real estate loan
Diversify your investment (real estate, stock exchange, etc.)
Wealth Management overview
Wealth management is an investment advisory service that addresses the needs of wealthy clients who want to diversify their investment. It advises its clients on how to invest their financial, real estate and other assets. The company's advisor collects information about the client's objectives and tailors a custom-made strategy to invest in appropriate financial products and services.
First, he or she draws up an inventory of all the client's assets. Then, he inquires about his client's short and long-term profitability expectation. Last, he looks into the risks and return of each investment.


Make your money work for you
Investment Options : Life insurance

Life insurance
Life insurance is a low risk precautionary savings investment, allowing you to build up capital for retirement.


How to become an online trader ?
You can become an online trader, make some extra money and invest in the financial markets.


Investment opportunities
P2P or Crowdlending is collectively lending funds to individuals or businesses at an attractive interest rate.



Classic savings
Saving remains one of the most secure and attractive long-term investment, whether with a traditional bank or online.


Capital gains and stock market investment
Build a share portfolio of publicly traded companies and sell your shares to generate a capital gain.

Real estate investment
Investing in real estate and renting properties allows you to generate income and reduce the property purchase costs.

Of course, every real estate portfolio owner looks for smart investments to generate additional income and reduce taxes. We'll show you how to reduce your taxes while making a good investment at the same time.
How can you reduce your taxes?
There are many real estate tax exemption schemes. Invest in a company's capital and use the dividends or profits to open a savings account to reduce taxes.
Reducing taxes
Investing overseas